In each country of operation, we observe the principles of sustainable development. Being beyond the scope of usual crediting, we pay a lot of attention to the economic, social and ecological responsibility of business.
Regulation

Responsible crediting

Ecology

Charity

Financial awareness

Technology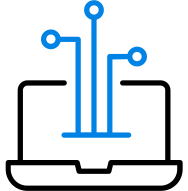 Regulation
IDF Eurasia is actively involved in creating a regulatory environment for the benefit of companies and consumers of financial services.
IDF Eurasia actively engages with national and international financial regulators to create a regulatory environment in the interests of companies and consumers of financial services. Our representatives are members of the Expert Council on Microfinance and Credit Cooperation under the Central Bank of the Russian Federation, as well as the Expert Council on Non-Bank Financial and Credit Organizations under the State Duma Committee in the financial market.
Responsible lending
We believe that the creditor should not use the persuasive marketing by offering the consumers the products they do not need or cannot afford.
We are sure that the creditor should not mislead the client by using small font and other tricks. Using a customer-oriented approach, we do not just provide quick processing of user requests through technical support.

Ecology
We became the first carbon neutral company in our sector.
Having carried out an independent assessment of the volumes of harmful emissions from our activities, we have joined a number of projects in various countries to offset the negative impact on the environment, including CO2 emissions. Carbon Footprint Ltd, a well-known UK profile company, was hired to conduct the assessment.
IDF Eurasia has become the first the first carbon-neutral company in the sector

IDF Eurasia has started cooperating with the World Wildlife Fund
Charity
We pay a lot of attention to the social responsibility of business in all countries of our presence.
We believe that a true charity provider does good deeds quietly. Therefore, we do not seek to widely announce the activity in this direction. Nevertheless, the social responsibility of business is something that IDF Eurasia traditionally pays much attention to in all countries of its presence. 

Food Fund "Rus" Charitable Foundation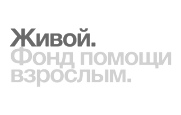 Live Support Fund
Zhurekten Zhurekke Public Foundation
Ray of Light Foundation
Financial awareness
We increase the level of financial literacy through products and user experience.
Our products and user experience promote for improving financial awareness of people. This process warrants sustainable financial development of the society and improves the quality of life. In addition, the company implements a number of projects in the countries of presence aimed at forming responsible attitude of population towards own money.
Technologies
IDF Eurasia is a flagship of financial and technological transformations in the CIS.
A while back, we became the first participant in the microfinance market in the CIS, who started working 100 % online. The company's services are provided using advanced and high-tech innovative solutions, such as artificial intelligence, computer-aided learning, Big Data, behavioral biometrics, etc.